Electric Services
"A satisfied customer is the best business strategy of all."
For all of your home improvement needs. You name it, we do it!
At Dotson's Home Improvements we know that you need fast, high-quality electrical repairs and installations. Our well-trained staff of courteous, experienced electricians will work with you to answer your questions and make sure your project gets done on time and on budget while respecting you and your home. Give us a call today at (615) 856-8009
We look forward to talking with you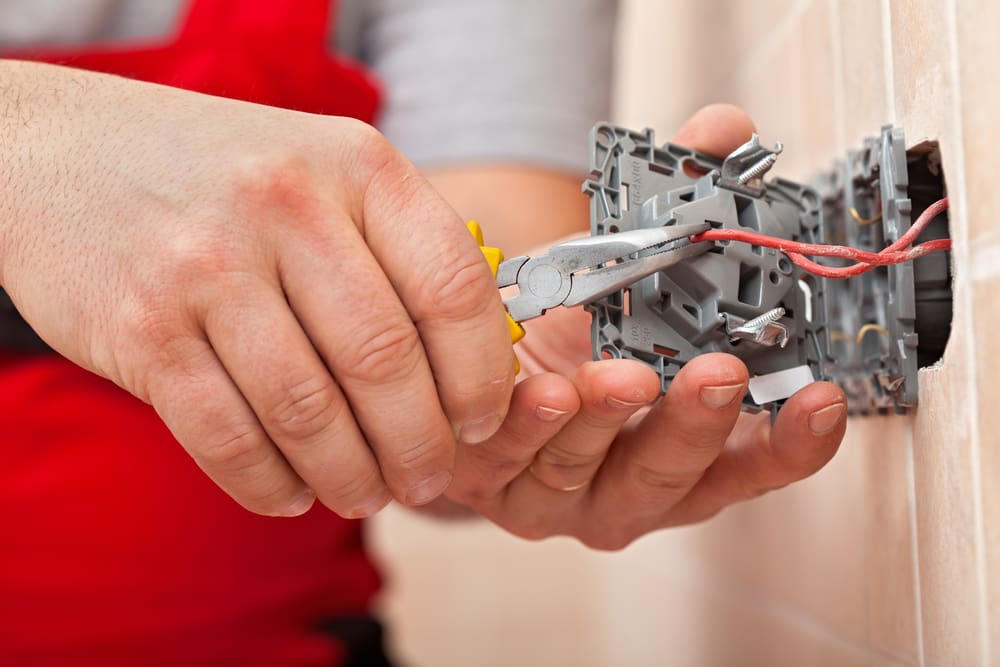 Troubleshooting
Diagnosing mostly minor problems such as why an outlet or light isn't working or why fuses blow or breakers trip.
Diagnosis & Repair
Diagnosing and repairing potentially major problems such as in-wall shorts or consistently malfunctioning lighting or appliances.
Knob & Tube Rewiring
Replacing unsafe knob & tube wiring with wiring that meets current electrical codes.
Service & Panel Upgrades
Increasing the amount of power available to the whole home and/or replacing the service panel for capacity or safety reasons.
Ceiling Fan Installation
Installing new fixtures and any required wiring and switches for ceiling fans.
Dedicated Circuits
Adding circuits dedicated to high-draw appliances such as microwaves, washer/dryers, or heaters to prevent overloaded or tripping breakers.
Lighting Upgrades
Adding or upgrading wiring for new or replacement light fixtures as well as related equipment such as timers or dimmers.
Generators & Backup Switches
Installation of portable or standby backup generators, transfer switches and all related equipment.
Home Rewiring
Upgrading or replacing knob and tube, aluminum, or ungrounded wiring throughout an entire home or substantial portions of a home.
Remodeling
Substantial alterations to a room or rooms requiring new wiring for fixtures, appliances, or outlets.
Electrical Services for the following areas
Dickson, Fairview, Franklin, Brentwood, Spring Hill, Thompson's Station, Columbia, Mt Pleasant, Chapel Hill, Lewisburg, Cornersville, Petersburg, Centerville, Nunnelly, Bucksnort, TN. 
Message Us
Get In touch below. Ask Any Question or Start a Free Quote
Open Hours
Monday – Friday 7am – 5pm, Emergency Calls Available